Women can be intimidating. Women can be soft. Women can be hard. Women can be strong. Women can be funny. Women can be the center of a family. Women can be emotional. Women can be the breadwinner. Women can be the reason that no one forgets lunch and has clean clothes. Women can be the CEO of a company. Women can be the CEO of a household. Women are the backbone of the family. Women are the center of the world.
That's at least what I think.
Without Us…With Us…
Without us, there's no future. We create life. We create hope. We create generations that will create more life and more memories and more leaders and more mothers and more fathers and more teachers and more laborers and more garbage truck drivers and more hockey players and more inventors and more scientists…and so much more than that. We create memories. We create history.
All because we are women. We run this world.
Just quieter then men, yet stronger than men, sometimes.
And believe it or not, there are a lot of men that are afraid of us…afraid that we might 'take their glory' or 'take their spotlight'…and because they are afraid of us, they try to take us down and hit us where they think it will hurt the most – our hearts, because ours are larger (emotionally) than theirs, sometimes.
My Thoughts.
If you disagree with me, just know that I feel the way that I feel because I'm a little jaded thanks to the two men that I have been married to.
My first husband was really into politics, specifically republican politics, and when I was at an event with him, I wanted to share my thoughts on females in politics and he shushed me. Can you believe it?? I was shushed! (among other things in our marriage)
Then my second husband told me that he was so excited that I was leaving work because he wanted to be the breadwinner…he wanted to support us…that he was looking forward to having that pressure on his shoulders. Well, you want to know what happened when that pressure landed there – he bolted…he couldn't handle it. He couldn't handle that pressure for even a year and yet I had been the breadwinner for at least 14 years knowing that if I left work that my family wouldn't have insurance, including, at the time, my uninsurable 1st husband because of a pre-existing condition. And yet my Irish Idiot couldn't last 12 months…he barely lasted 10 months while I was still paying a majority of the bills with my savings.
Sometimes I feel like an idiot for being the one that was stable, that was responsible, that was successful…but I wouldn't have done it any other way then how my career happened. (I would, though, redo my relationships differently, but that's a different story.) I have a story, I have experience…I just need to figure out what to do with all of the knowledge I've learned…and thankfully, I think I've figured it out. I'll let you know if I have, in the future.
One thing that I've fallen in love with when I blog, is when I positively affect people that I've never met or spoken to but they've read something that I've written and had some sort of inspiration from it. To me, it means that the struggles that I've endured are paying off in some way, shape or form. It has inspired me to keep going, keep writing, keep sharing my real life with whoever will listen. I just want to make a difference for someone, somewhere.
Strength.
A couple of weeks ago someone asked me how I've been so strong, and in all honesty, I don't view myself that way at all. I only remember every time that I've been snippy with my ex's or cried because I was overwhelmed. So to the person that called me 'strong', you made my whole day.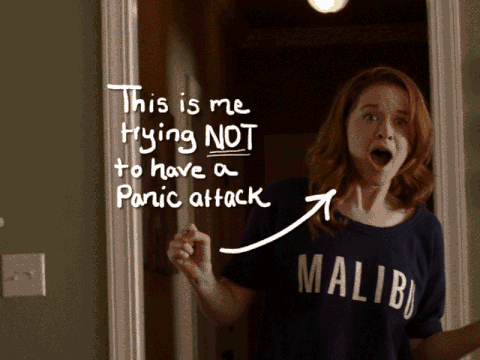 There have been soo many women, mothers, friends, wives, female strangers, sisters, cousins, female leaders, female business owners, female anything…that have inspired me in life. And I think that's key. We can be so hard on ourselves – always thinking that we're not good enough (mothers, sisters, daughters, friends, employees, etc. and etc.) that if we can find mentors or just someone to model our lives after, we will keep the faith alive.
It gives us strength and passion to be like our mentors or create our own self identity based with the inspiration of someone special. It keeps us going…because our mentor keeps going. And that's a great thing because you know what?? That will inspire the next generation because the same habits will be repeated. Someone will look at you and me and think, "I want to be like them one day", and we need to realize that we aren't only making an impact for ourselves but for future generations.
Something as small as getting a mammogram done every year can encourage self awareness and self care or something like running a marathon to raise money for a well deserved organization, or something like donating your spare time to a local women's shelter…these things drive home our importance and our impact to the world. We are needed…we are important…we set the tone…we run the world.
I can't end this post without telling you about a few of my mentors (and in reality I have a TON). I've told you about my hero (my mom), my best friend that is incredible (my runner and stability), my friend that hired me and helped me find my career, my new friend and sister-in-law, and a friend that is helping me stay accountable in health but I have soo many others that have affected me in such positive and amazing ways. (and if you're not listed here, I promise in the future you are probably getting a spotlight 🙂 .)
Some of my mentors:
In case you didn't know that you had made an impact, thank you to:
1. My cousin
Strength is giving birth to your first child the day before your father's birthday, god rest his soul.
My cousin had the most amazing father and she lost him in her early teenage years. My uncle had a big personality and I gravitated to him from an early age. I loved him dearly and looked forward to every minute that I was able to spend with him and I also knew that I held a special place in his heart. When he passed away, the world lost a man with a big smile and large laugh, and one of my favorite people. My cousins lost their dad and my Aunt lost her husband.
My cousin was just becoming a teenager, the most difficult age for many girls, when her dad passed away. Not that my Aunt couldn't raise her on her own, but it's hard to be both dad and mom to a teenager. I can only imagine trying to give all of the advice that both parents would give via one person is very difficult and some key things are bound to get challenging.
I don't think that my cousin will ever know how much she meant to her father because she was so young when he passed away, but she was the apple of his eye. I know she misses him so much but I think that a little bit of my Uncle now lives in my cousins little girl…plus she can make some of the same facial expressions that he used to. There are actually a lot of things that my daughter and my cousin's daughter do that remind me of my Uncle.
So even though my cousin didn't get to grow up with her father she'll still get to see a little bit of his spark in her daughter every day.
I can't even begin to imagine what it means to have lost your father at age 13. She's strong and raising a daughter with his personality. 🙂 Memories can fade but instinct can help you remember the small things. #heintroducedmetocandycorn #hissmilewasamazing #christywashisangel
2. Shortly before I got pregnant with my #2 little man, I was out running errands and I received a phone call letting me know that a friend of mine had lost her little boy when she was 27 weeks pregnant. It shook me to my core. Thinking through what she and her husband and son went through emotionally and physically, to me, is unimaginable. My heart was broken into a thousand pieces for them – I could only imagine what they were experiencing.
I look now at where they are and am inspired at how their strength has grown their lives, their marriage and their careers. They now have a second beautiful little one that they adopted. And she's adorable and beautiful and I want to have an arranged marriage for her and my #2 little man. 🙂
The most inspiring part is that she is now a NICU nurse. I will never forget that she told me that the nurses that were in the hospital when everything happened with her son, were amazing. She went back to school, graduated faster than expected, and went to work in the same hospital where she experienced some of her toughest moments in life and made a difference in many, many lives, including cuddling my nephew when he was in the NICU.
I look up to this woman. She has inspired me and encouraged me without even doing anything more than accomplishing 'amazing feats' in her own life. The strength that she has found in order to accomplish these amazing things is astounding.
If she can do what she's been able to do, I can do anything. Love you E!
3. My girl…my researcher…my intelligent Mama. This woman is one of the smartest women that I've ever met.
I've known her for soo many years but the two things that I can depend on from her are:
1. She will research the heck out of a topic and by the time that she's done you'll know that even the FBI couldn't disagree with her.
2. She will forever stand up for the people in her life that she believes in.
With that said, I should be saying thank you to her over and over, each week. She inspires me to push myself to limits that make me uncomfortable. She challenges me without even realizing that she's challenging me. She sees
'Staci' for who I really am…or at least who I was when I was 17…and sometimes, those young ages really show our likes, dislikes, missions in life, and etc.
She remembers me from way back when and she reminds me.
Also, she's shown me how to be strong when you have every right and every ability to say 'I told you so' or 'I knew this would backfire', when it comes to dealing with kids.
She's shown me how to bite my lip and how biting my lip will encourage a better relationship with my son's father. She tells me that she knows it's not easy but has shown me the reason that it is a necessity.
She stands up for injustices when it's not cool; when it's controversial; when her daughter needs her to. She's shown me how to support a teenager when you completely disagree but need to agree so that your daughter isn't the only one standing alone. Love you S!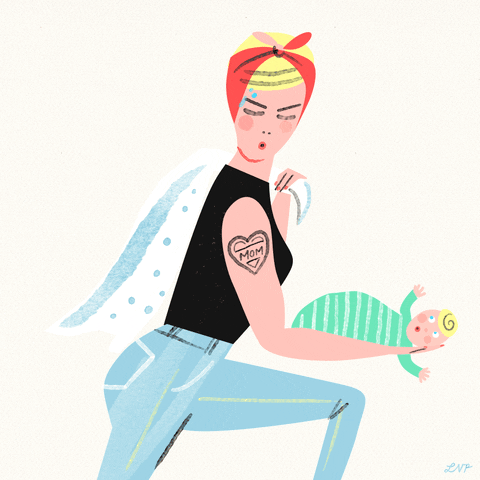 4. There is a woman in my life that is just stinking happy all of the darn time!! And it's legit. She really is. (You're awesome D!)
And she has THREE boys…plus a husband that (god love him), is kind of a fourth child. And I'm only saying that because I think that he would agree with this.
She leapt into her own business and went balls-to-the-wall (forgive the phrase D) but seriously, there was no stopping her. She owned it, tried it, loved it, sold it and has varied since then, but she exposed herself on social media, in a way that unless you've done it, you'll never understand. And she was great at it!
She actually has inspired me to start a new section of my blog – the new adventures of ME! I've never focused on me like I have recently and one of the ways is being open to everything, including pampering my face and skin.
A friend contacted me a few weeks ago and she wanted to send me a few samples of her facial products to test and host a virtual party. I keep putting her off because, well…life, but I can honestly say that I love sooo much of what she sent to me. I'm hosting an online party soon – click here to get more info (all you have to do is log on) but I have to tell you that my two favorite things are the mascara (which is key)and the moisturizer. Click here to join the party! It's worth it!! (Plus it supports a mompreneur.)
D – I'm proud of you for doing it and going all in. It takes guts and you have lots! Thanks for your inspiration!
5. Strength is any mother that tells another mother that they are awesome!
I was at the hockey rink the other day and a mom walked up to me and told me how wonderful she thought my boys were. I didn't know what to say so of course I responded with the traditional, "well, if you were at my house, you wouldn't think the same thing" quote…but what I should have said was simply, "Thank you"!
Women are so competitive. Especially when it comes to who is the better mother. Big time! So when another mom walks up just to tell you that you're doing a good job, unfortunately, not all of us know how to act.
It should be natural to simply say, "Thank you" and not wonder what hidden agenda that mother has, but that's what today's society has taught us. That we're never good enough and other's need to be put down in order for us to be made to feel better.
But this woman that came up to me to say this was only looking for one response, "Thank you". Her kids are also wonderful and super polite and I complimented her on this in return for her compliment and she had a weird look on her face as if saying, "ok, but I hope you know that I really think you're doing a great job as a mom."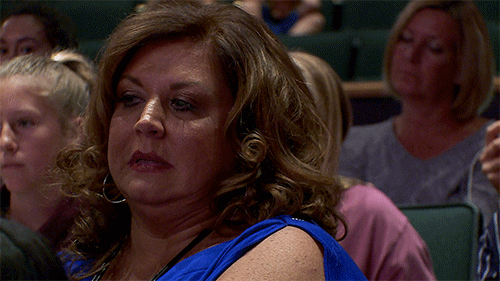 That takes courage in today's environment of over-commitment and pushing kids to excel in order to prove our worthiness as parents.
Acknowledging that we're all just trying to figure this thing called parenthood and life out and that by the time we all figure it out, it's probably too late, is reality.
BUT, when women pat each other on the back for no other reason than 'just because', that's strength, that's confidence, that's wonderful. There have been more times that I've found strength from other women than even from my own family. When it comes from a stranger, or from someone that 'isn't supposed to give us support' (aka family and close friends) it means A LOT!
So dish it out…if you see someone doing something simple but great as a mom, tell them…if they keep their cool with their unruly child in the middle of a grocery store then tell them how impressed you are…if they were early to practice with three other kids in tow and you don't know how they do it then tell them that you think that they are amazing….tell them.
You'd be amazed at how a few words can make an impact on another person's life. What is it going to hurt – nothing but boost someone else's ego…and that's a great thing!
(And L, you made my weekend a lot less tough that weekend – thank you for acknowledging my parenting!)
Be strong Mama's – let's be strong together!
Please note that this post and most of the posts on my website/blog may contain affiliate links. Should you decide to click on one of these ads and purchase something through this link, I will get a commission from it (the pricing is no different for you than going directly to their website)(I do not get commissions from sites where you donate money or things). Not all items recommended on this site are affiliate links. I only recommend items that I feel are amazing because I've used and tried them. Thank you for your trust and viewership!