Don't tell my ex-husband, but I owe him a huge apology. I was mean, I was persistent, and I was the one that wanted the divorce. I made the decision to divorce because of some poor decisions that he had made and I then was bitter about the fact that I felt I had been backed into a corner, forced to make a decision to keep my kids safe, but yet at the same time, made to completely uproot and change their lives.
So I was mad that I had to divorce him. And I made sure that he knew that I wasn't going to just be simply cordial with him during each of our interactions. I was upset that he had changed my future, changed their future, made me the bad guy.
Yet, by the time I had made the decision to divorce, I had already come to grips with it and with what my future had to hold.
He hadn't.
And that's what I should apologize for. Because I expected him to 'grieve' the loss of our marriage as well as accept his mistakes at the same time and all within months.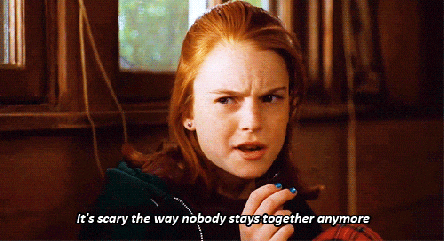 I've now been on the other side.
The only difference is that I've done nothing to cause divorce #2. I was even told by my soon-to-be-ex that I was an amazing wife and I did nothing to deserve the divorce.
Yet, he still seems to be mad at me, all of the time, for things not just having to deal with my little redhead; or at least he treats me as though this divorce is all my fault and the consequences of his uttering "I want a divorce" all fall on me.
He has no idea what leaving our family has done to the kids and the fun memories that they had. For example, the other night, we were leaving hockey practice and we started talking about things that were fun that happened during our day. My #2 little man then took it one step further and said that one of his favorite days was when I took him down a big water slide and Erik took my little man #1 down a big water slide and how much fun he had and how he thought that was the best day ever and he wanted to do that again soon.
The sting that I felt from that memory and the fact that it was his favorite memory caused me to have to choke back tears.
…This is reality. This is divorce. This is what I didn't want but Erik did because he thinks that the grass is greener on the other side…(aka the mommy-side, the McDonnell side).
Yet, the lack of compassion that he has shown for any of the kids, let alone me is astounding.
I don't get it. I at least cared about what the boys were feeling after I made the decision to divorce their dad. In fact, the boys and I grew closer than ever. Yet, Erik has barely made the choice to ask specific questions about how the boys were dealing with the divorce and what new things the little redhead was accomplishing, let alone actually talk to the kids about the divorce or express empathy or sympathy or any kind of emotion to show that he cares about what they are going through.
Part of me thinks that it's guilt that he can't deal with but then again, what human being with REAL human emotions can watch two little boys struggle with 'desertion' by someone that they love and not feel anything. I'm probably hoping for something that is completely unrealistic but I am saddened more and more every time I have to talk to Erik. He makes me realize that, unfortunately, the divorce may be the best thing that could happen to me.
So, with that said, I have some advice for those that may be the one making the decision to divorce, that should, hopefully, help you understand the pain that the other person is going through.
11 Things to remember if you are the person filing for divorce:
1. Your spouse never thought that this would actually happen.
The big "D" word had been thrown around during arguments but the day after showed that the issue had been resolved. Everyone always apologized for 'taking it there' after the big "D" word had been thrown out.
And because the word 'divorce' had been thrown around before, it really won't sink in that you are serious until the day that your spouse is served. Your spouse will think that you just need to cool off and clear your head. So expect a breakdown the day that they are served with divorce papers.
2. They loved you with all of their hearts…and still do.
Don't toy with it. Don't feed their egos. Don't be friends.
Just walk away…like you 'say' you really want to do.
Don't hurt them more than you've already done.
3. They really want to hate you but can't.
If you said, today, that you wanted to fix the marriage, you would have just handed them the biggest Christmas present ever…until they realize that you were just patronizing them into prolonging the divorce process. Only commit to the reconciliation process if you really want it. We don't want to 'fake it till we make it' at this point.
Be understanding if they go from being 'soft' to 'hard' in a matter of minutes. They are having a hard time knowing how to read you now. They thought they could before but they figured out quickly that they didn't really understand who you were because they never thought that you would put another woman ahead of them or actually file for divorce.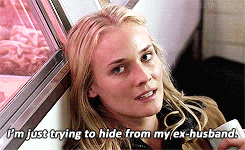 4. They still can't grasp why they weren't good enough.
We internalize why the marriage failed and we are likely to place blame on ourselves.
We fill our days, nights, and free time with ways that will make us feel like we aren't insane for ____XYZ____ reason because the second that our time frees up, we start running through every scenario to try to figure out where everything went wrong.
The only thing that you could do to help the situation, for this, is to attempt counseling – not to reconcile – but to help them understand why you won't put any effort into repairing your marriage and that it's not necessarily anything that they have done (I know that sometimes it is), but that it's something that YOU can't deal with or work through.
5. Try empathy and softness, before you decide to be irritated that they 'can't move on' within 6 weeks.
Try to understand their point of view and where they may be coming from, more than where you think they should be in life. They are in so much emotional pain and every time you get mad at them for still being in love with you is one more form of rejection and the knife is dug even deeper.
Be kind in your words, gentle in your actions, and patient with the time they need to cope with the end of something they thought would last the rest of their life because of the vows that you made.
6. Be gentle – they are hurt and want to hurt back sometimes. To them, you've already hurt back – you are divorcing them.
Using the term 'hurt' honestly doesn't even describe how they're feeling. They are feeling rejected and destroyed by the one person that they thought would always protect them and never let another soul hurt them. And the person that was supposed to protect them and be their support system is the one that has hurt them more than anyone else ever could.
A natural reaction is to strike back. Refer to #5 when this happens. Try to diffuse the situation with kind words or words of gentleness instead of biting back. You made this choice – you've already done the hurting…stop hurting them even more.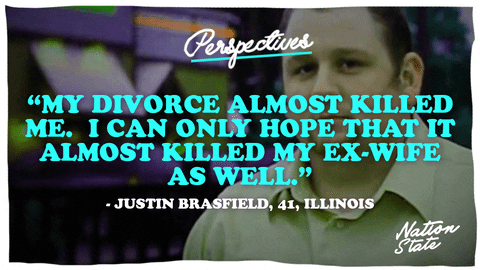 7. Remember – you wanted this divorce…not us. Should you really want the bedroom set, fix the marriage or walk away and buy a new bed.
We didn't want to have to divide our belongings. We thought that everything we had would be ours, together, until the day we died. The memories are the priceless artifacts – not 'things' and when you fight for these types of things, we get confused. Why would you want something that was so intimate to our marriage, our relationship, to us??
You chose the divorce – the kind thing to do would be to let us choose the 'stuff'.
8. Don't flirt with us.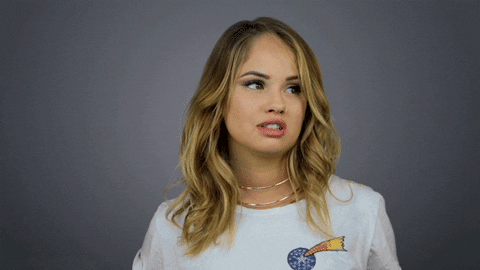 It's confusing and then the rejection cycle happens all over again when we confront you about it and you deny that you flirted.
Don't send funny texts; don't call to reminisce with us; don't hug us; don't ask us to dinner to talk through the divorce; don't share things about what is new in your personal life or with your family.
We are trying our best to cut our feelings off and when you flirt with us, it opens Pandora's box and then we have to work even harder to shut the box afterward.
9. Have an understanding that it will kill them emotionally to see you with another person.
If they seem strong, just know that it's killing them inside – so be gentle. Consider preparing them before they witness the relationship up-close-and-personal. Don't expect them to like the other person and be ready to hear everything that is wrong with the 'new girl'.
The perfect relationships that you see on TV between 1st wife and the new girlfriend are rare – it likely won't be like that. Maybe consider avoiding the situation altogether for a while until things are calm between the two of you and then introduce the new girlfriend/boyfriend.
10. Every time you want to sing the blues about how tough your life is because you have a job and have to 'pay for everything' just know that your soon-to-be-ex absolutely hates asking you for help.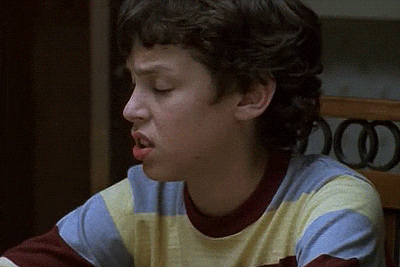 The last person that they want to contact is you but they don't know what to do because you were the person that was supposed to be their support system for the rest of their lives and now that's gone and they have nothing, including the income that you promised that you'd provide; all ripped out from under them because of a selfish decision on your part.
Don't throw salt in the open wound by complaining about things that we wished we had.
11. Know that when you shut us off, we will be 'found' by someone else.
We WILL find someone better than you, much better. Someone nicer, someone more loving, someone better looking, someone smarter, someone with a better job, someone that isn't you – that won't hurt us…because you've taught us valuable lessons about relationships and how to define love.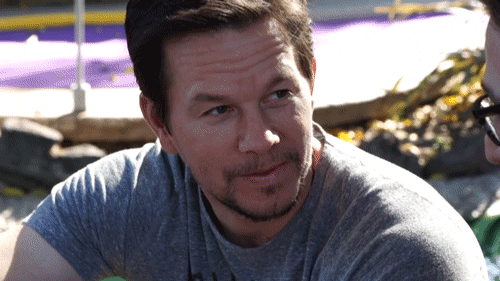 Don't become bitter when this happens. It's likely that, unless we really did something to cause the divorce (which isn't the case for me), you will repeat your relationship mistakes over and over and will end up alone much longer than us. Don't take it out on us when this happens.
We wanted to work it out, we wanted to help you figure out your issues, we didn't want the divorce. So it really makes us mad when you get upset when we find someone better suited for us. This was YOUR decision, NOT ours…get over yourself.
In the end, the biggest thing to remember is to be patient with us. We are trying to get to the point where none of this hurts anymore and a place of aSELRES_42c6c6dd-895e-4fcc-9361-4bfc8c49d3d2SELRES_351b38eb-f9d2-4f9b-a5e8-879205c2505bSELRES_351b38eb-f9d2-4f9b-a5e8-879205c2505bSELRES_42c6c6dd-895e-4fcc-9361-4bfc8c49d3d2cceptance, but it's going to take a little while because we didn't want our life to turn out like this.

If nothing else, just be nice.
Please note that this post and most of the posts on my website/blog may contain affiliate links. Should you decide to click on one of these ads and purchase something through this link, I will get a commission from it (the pricing is no different for you than going directly to their website)(I do not get commissions from sites where you donate money or things). Not all items recommended on this site are affiliate links. I only recommend items that I feel are amazing because I've used and tried them. Thank you for your trust and viewership!